Exhibition is no longer open.
All artworks on display are available for purchase
Jamie Morgan presents 'Buffalo: Future Generation' a photographic exhibition.
Free to the public, the exhibition presents an ongoing and inclusive photographic project that revisits the disruptive and radical Buffalo style movement that was born in 1980s Ladbroke Grove. Future Generation portrays individuals found through street-casting and also in the children of friends Morgan has developed over his illustrious career, including Kate Moss, Ozwald Boateng and Annie Morris. The series is a celebration of British youth, representing its diverse identity today. The result is an indomitable record of contemporary Britain.
Jamie Morgan began his photographic career in the late 1970s as a teenager, photographing the emerging New Romantic cultural wave on the streets of London. Morgan is best known for adopting street casting in new ways and rejecting binary gender conformity in his life-long photographic celebration of individuality and agency for all. His first subjects were the icons of gender non-conformity, including Boy George, Steve Strange, Marilyn. With stylist Ray Petri, Morgan co-founded Buffalo. The name of the movement stems from a Caribbean expression that Petri adopted which was used to describe rude boys and rebels. Buffalo clashed gender, age and cultural stereotypes to better reflecting the diversity and lived experiences of British youth culture. It styled tough men with skirts and boots, combined utility sportswear with high fashion, cast boys as girls and children as adults. It reflected a generation emerging from an era of depression that was radically intent on self-expression through punk and DIY.
On the new series, Jamie Morgan says, "I photograph kids, not cute and smiling as is generally seen, but serious portraits, with each subject having their own individual character. We celebrate gender fluidity, allowing their free expression. These young people are the most real and honest subjects. They hold their strength and integrity simultaneously with their innocence. A photo shoot can be challenging as they need to focus but it is always an exciting experience and they feel seen, special and empowered. It is a great inspiration to me to know that we have captured them in a moment that will soon be gone forever."
"To be trusted to showcase Jamie's latest of body of work so close to where Buffalo was born means a lot to us and is a great honour for the launch of Ladbroke Hall's cultural programme. As well as showcasing the best culture has to offer, the exhibition demonstrates our commitment to celebrating the contributions local residents have made to the global landscape. This is a symbolic and important gesture of the exciting programme we are creating here and we cannot wait to welcome friends, new and old" says Loic Le Gaillard, co-founder of Ladbroke Hall and Carpenters Workshop Gallery.
Ladbroke Hall will present a vibrant and packed cultural programme of the most cutting-edge talent across music, theatre, film, dance and art from September onwards. Eager to welcome the public, it is sharing a taster programme from late May of short exhibitions, screenings, theatre and music performances.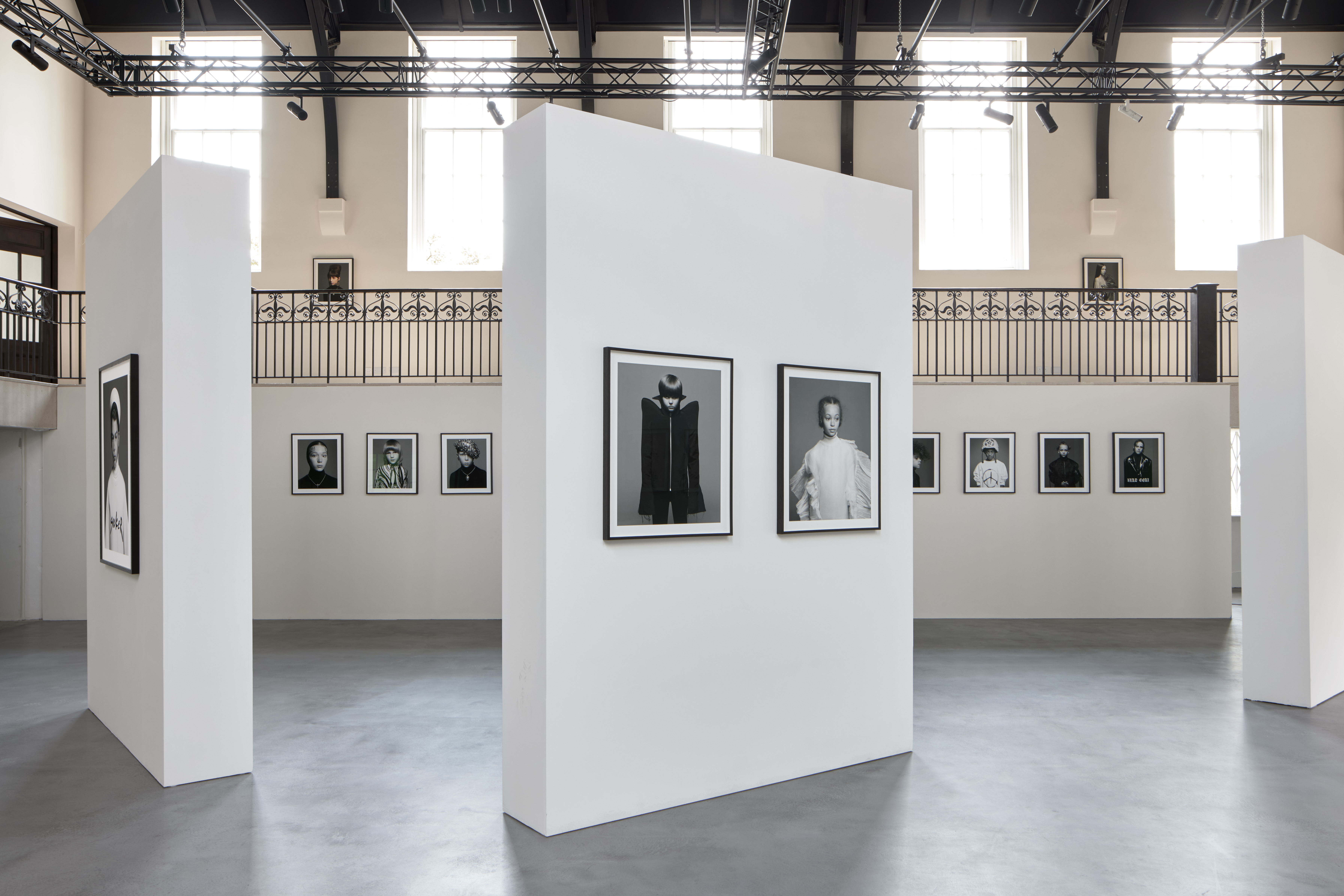 Jamie Morgan
Jamie Morgan is a groundbreaking British photographer who has been instrumental in the story of fashion image-making and the visual definition of style culture. Morgan changed our perception of human beauty and was one of the first fashion image-makers to use street casting in radical ways. Morgan draws people of all ages and cultures into his photographic projects and has visually manifested the diversity and character of British style for over 40 years. He has constantly created iconic images that celebrate gender fluidity, starting at a time when traditional, binary gender roles were set.
The Dalgarno Trust
The Dalgarno Trust is a community centre for people in North Kensington. They provide a safe, happy place to come for everyone in the local community and run projects and services promoting health, wellbeing and inclusion. They work in partnership with the Royal Borough of Kensington and Chelsea delivering core services and a youth programme.
All prints are editions of 7, within 3 sizes
20 x 24 inches // £1,400 26 x 31,5 inches // £2,400 36 x 43,5 inches // £3,400
Framed, printed on Da Vinci Archival white. Signed and numbered at the back