Proceeds donated to The Grenfell Foundation
Doors open at 6:45pm, performance starts at 7:30pm. The running time is 60 minutes. Ladbroke Hall, W10 6AZ.
Written by Ezra England (they/them), NUCLEAR CHILDREN is a dark comedy about mental health, a submarine accident and a melon.
Following the death of her father Isla is struggling to cope; plagued with intrusive thoughts and her deteriorating mental health, she runs away to university in the hope of staying sane. As Isla finally begins to find her feet, her world, quite literally, stops making sense.
"It's rare and thrilling to read a debut play like Nuclear Children. Ezra's writing unravels the loneliness of grief, the pain of having a brain that plays tricks on you, and the heartache of a devastating rupture to a family unit. It is a raucous, mischievous and deeply moving debut, and I'm delighted to be directing its premiere run at the Edinburgh Festival this Summer."
Director, Seán Linnen
The Production
Written by Ezra England (they/them), Nuclear Children won the 2021 Platform Presents Playwright's Prize, out of 734 plays, following the decision of a council of high-profile industry judges including writers Ella Road, Emma Forrest and Helena Lee, actors Pearl Mackie, Pippa Bennett-Warner, Jenna Coleman and Aki Omoshaybi, director Madani Younis and casting directors Jessica Ronane and Victor Jenkins. The play was subsequently dramaturged in a workshop with director and dramaturg Milli Bhatia.
Actress and judge Jenna Coleman said: "[Ezra] somehow brings humour, sense and poetry to that which does not make sense. Their perpetual confusion reflected in our own. A stunning and gifted writer who chimed straight into my heart with such a startling debut. I'm so looking forward to their exciting future."
Nuclear Children will be directed by Seán Linnen (he/they), (Associate Director, LEMONS, LEMONS, LEMONS, LEMONS, LEMONS Harold Pinter Theatre; Director, QUIZ)
Ezra England
Ezra is an actor, writer and poet from Bristol. They have previously been a part of National Youth Theatre, The Actors Workshop and Bristol Old Vic Young Company.
In 2021 they won the Ambassador Theatre Groups Playwright's Prize out of 734 entries. They are currently developing their debut play, NUCLEAR CHILDREN, for both stage and screen.
In June last summer, they also won the 2022 Roundhouse Poetry Slam, winning both the main award and audience vote.
They are currently signed to Dom Scozzaro at Felix De Wolfe.
Seán was previously Trainee Artistic Director at Sheffield Theatres and Paines Plough, and the Resident Assistant Director at the Donmar Warehouse.
As director: QUEERS (Old Vic); AUTOPILOT (Edinburgh Festival Fringe); MOON LICKS; GROWTH (Paines Plough/RWCMD); TARTUFFE; MACHINAL; MOJO (RWCMD); 322 DAYS (Paines Plough); katzenmusik (ArtsEd); THE ANTIPODES; THE WELKIN; LOVE AND INFORMATION; HER NAKED SKIN (GSA); THE DISTANCE (Nottingham Playhouse/The Yard); A PREOCCUPATION WITH ROMANCE (Edinburgh Festival Fringe).
As associate director: LEMONS LEMONS LEMONS LEMONS LEMONS (Wessex Grove/Harold Pinter); 4000 MILES; 200TH BIRTHDAY GALA; THE CARETAKER (Old Vic); THE DIVIDE (Edinburgh International Festival/Old Vic); THE VOTE (Donmar Warehouse/Nimax); MEDIUM (Stockroom); LUNGS; THE INITIATE; OUR TEACHER'S A TROLL (Paines Plough).
As assistant/staff director: TWO LADIES; ALLELUJAH!; YOUNG MARX (Bridge Theatre); FUTURE CONDITIONAL (Old Vic); PROTEST SONG (National Theatre) COMMITTEE; THE RESISTIBLE RISE OF ARTURO UI (Donmar Warehouse); THE MACHINE (Donmar Warehouse/Manchester International Festival/Park Avenue Armory, New York); TRANSLATIONS (Sheffield Theatres/ETT/Rose Theatre, Kingston); COPENHAGEN; A TASTE OF HONEY; THE DAUGHTER-IN-LAW (Sheffield Theatres).
In the Autumn, Seán will direct James Graham's QUIZ at Chichester Festival Theatre and on tour.
He is an Associate of the National Youth Theatre and the National Student Drama Festival, and a tutor for Open Door.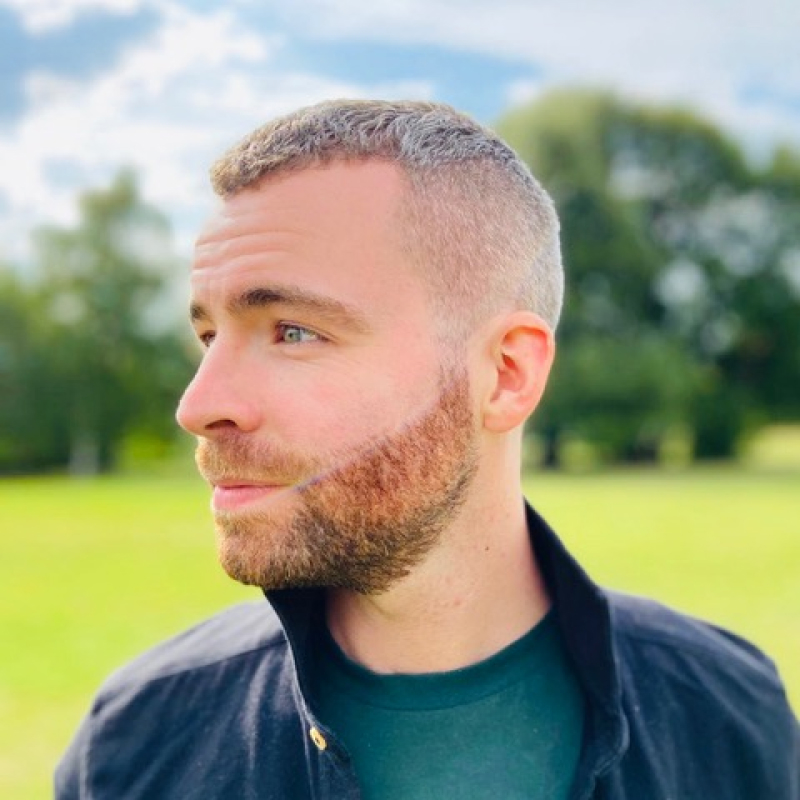 Nuclear Children will premiere at the new cultural centre, Ladbroke Hall, on June 14th. Following this it will show at The Roundhouse Last Word Festival on June 18th, and then play at The Pleasance at the Edinburgh Festival 2023 from 2nd to 28th August.